Treat yourself Tuesday — Lake just launched its annual sale, and it includes several of my favorite pairs of pajamas/loungewear for up to 50% off. I wore the "patio dress" (seen above, on sale now for under $60!) a lot last summer as a beach/pool cover-up and dress for evenings around the house. It is fully lined so not unseemly if you're running out of the house with it on. I personally love the smocked collar, too. A perfect buy-now-thank-yourself-later snag. If you're looking for something you can wear now, you must pick up one of their "Relax Sets." I own this in birch and basically didn't change out of it for most of December and January. It is a really soft, swingy/springy/drapey kind of cotton material that you never want to take off. And I personally wear their long-short sets year round. They are my absolute favorite. Love the slightly longer length of the top. I would take your true size in their pajamas. I sometimes flirt with the XXS (e.g. a size down), but I throw mine in the dryer despite the fact that Lake recommends air-drying, and they do shrink in the dryer, so I prefer my pairs just a little roomier. Life is too short for too-tight pajamas. If you plan on air-drying yours, though, you can probably size down if in question.
Finally: children's pajamas! Just the cutest for family photos / holidays. I would size up one size for your children. One bonus is that many of their styles are gender-neutral and can be passed down from older brother to little sister (or vice versa). Not seen below, but I do want to mention that I've gifted several sets of infant pajamas to newborns over the past year. I do this not only because the designs are universal (e.g., not too frou frou, with scallops and peter pan collars, and not too minimalist, either), and sometimes you can't quite tell what styles a mom will gravitate towards!, but also because Lake does such a lovely job with presentation if you have the item sent in a gift box. It arrives in a big, substantial blue box tied off with a ribbon. Bonus points for presentation!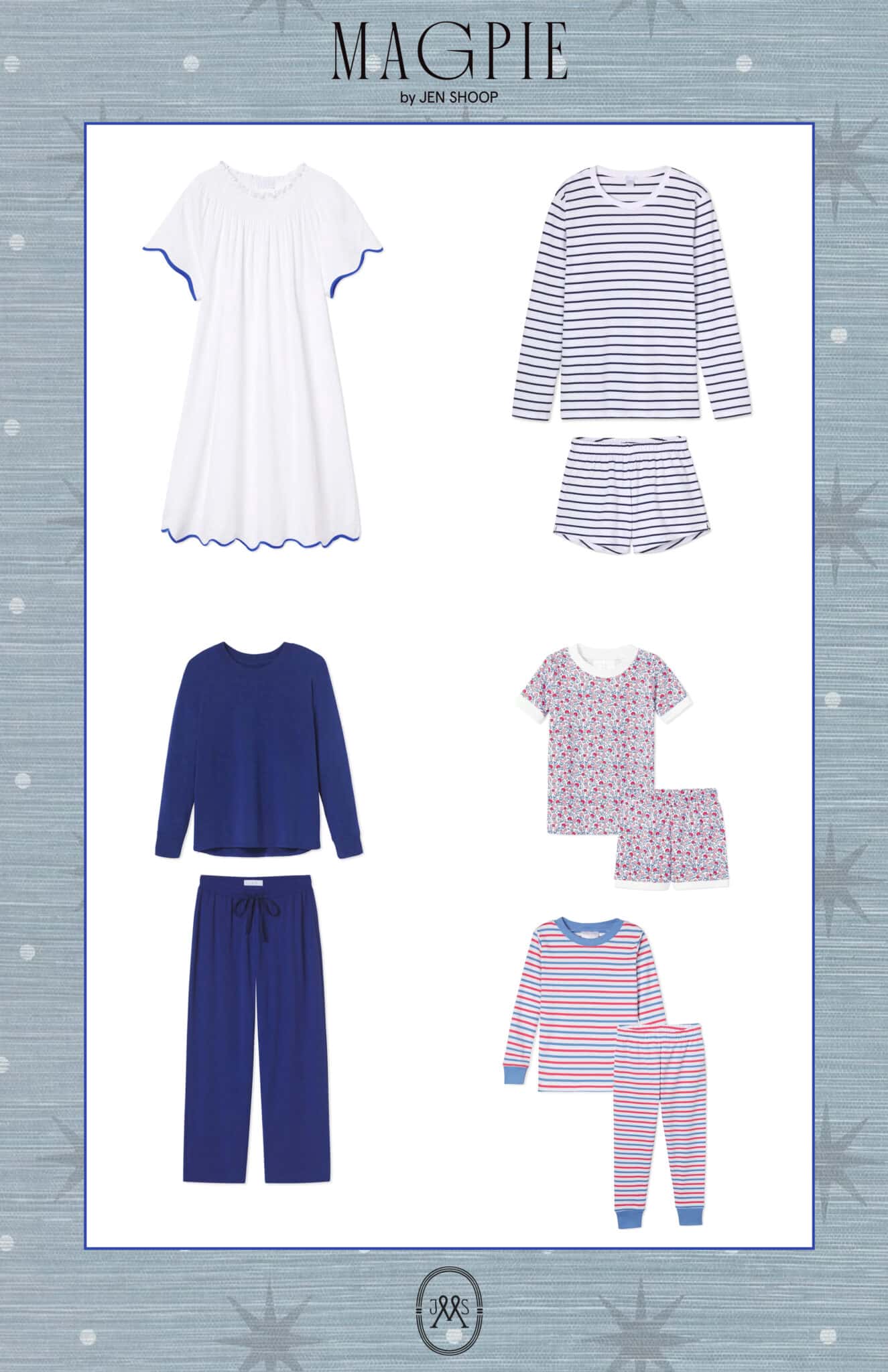 PATIO DRESS // LONG-SHORT PAJAMA SET // RELAX SET // CHILDREN'S SHORT PAJAMAS SET // CHILDREN'S LONG-LONG PAJAMAS
P.S. Now it's time to curl up with a good thriller. I have my sights set on this one next.
P.P.S. Great kitchen finds and gear.
P.P.P.S. What's your favorite…?